Adding a Favicon to Pages
Overview
Favicons are helpful additions to web pages because:
They appear next to the page title in a browser tab
They represent a page in a browser bookmark
How to add a favicon
The favicon option in Beefree is available in the Settings tab of the page builder.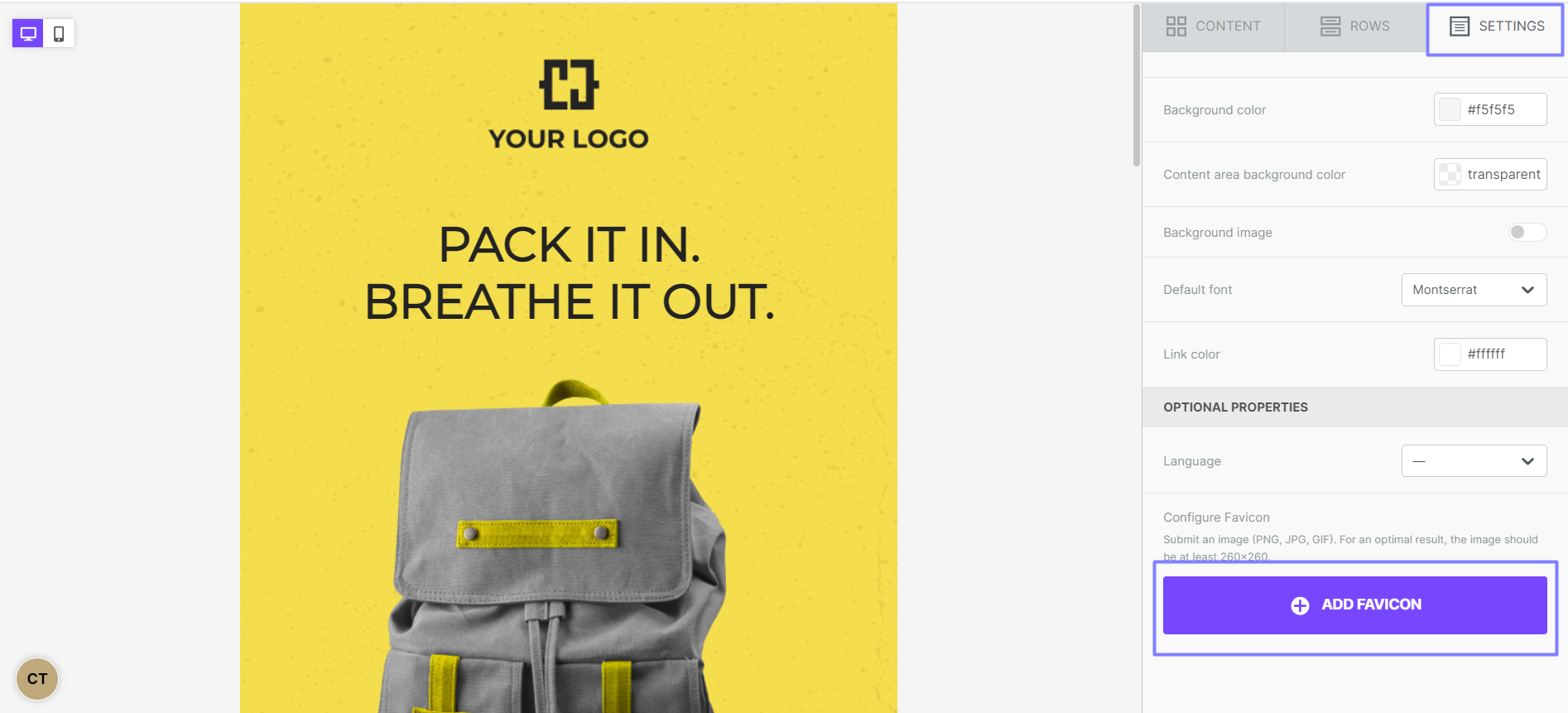 Its main purpose is to help visitors locate the page easier when they have multiple tabs open.
By clicking "Add favicon", it's possible to upload or import the favicon that has to be PNG, JPEG, or GIF source images.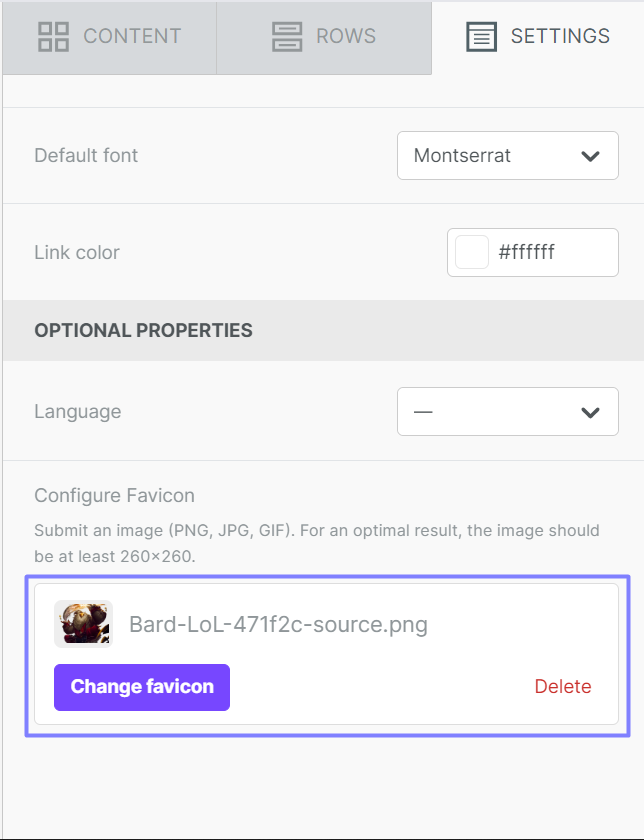 Remember that:
The file manager will automatically filter out invalid images.

It's not possible to select any existing, resized Favicon as a source image.

The image has to be square.

The image should be at least 260x260 px.