July 2022 | Vertical Align for Content Prerelease Notice
Overview
We are providing this pre-release notice of changes to the Beefree SDK UI so that you may update your customer-facing support teams and documentation. This release is currently scheduled for August 4, 2022.
This update applies to all builders and is available with all Beefree SDK Plans.
This improvement will add a "Vertical align" property to the Rows tab of the sidebar.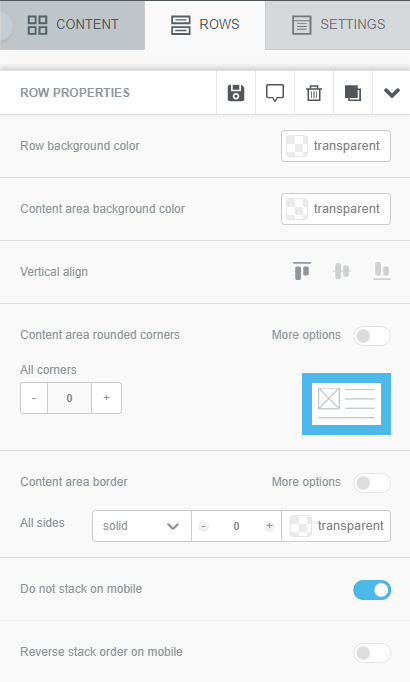 Users will be able to adjust this property to align the content blocks within a multi-column row, aligning them along the same vertical axis.
Why are we are doing this?
Vertical alignment control has been a frequently requested feature for BEE builders. Users may now control the balance of elements within a row. This improvement gives users more control over the appearance of content within their designs.