How do I get support for Beefree SDK?
If you are experiencing a general service issue, please check out the BEE Status Page to determine if there is an outage.
Customers who are on paid plans can connect with our BEE Customer Experience Team by following these steps:
Log in to the Developer Portal
Click the "Get Help" button on the left-hand side.
Click "Contact Support"
You can also view your ticket history from here. Please note that this portal is for technical assistance only. If you need help with billing issues or have questions about your plan, please contact your account manager or Beefree SDK Sales.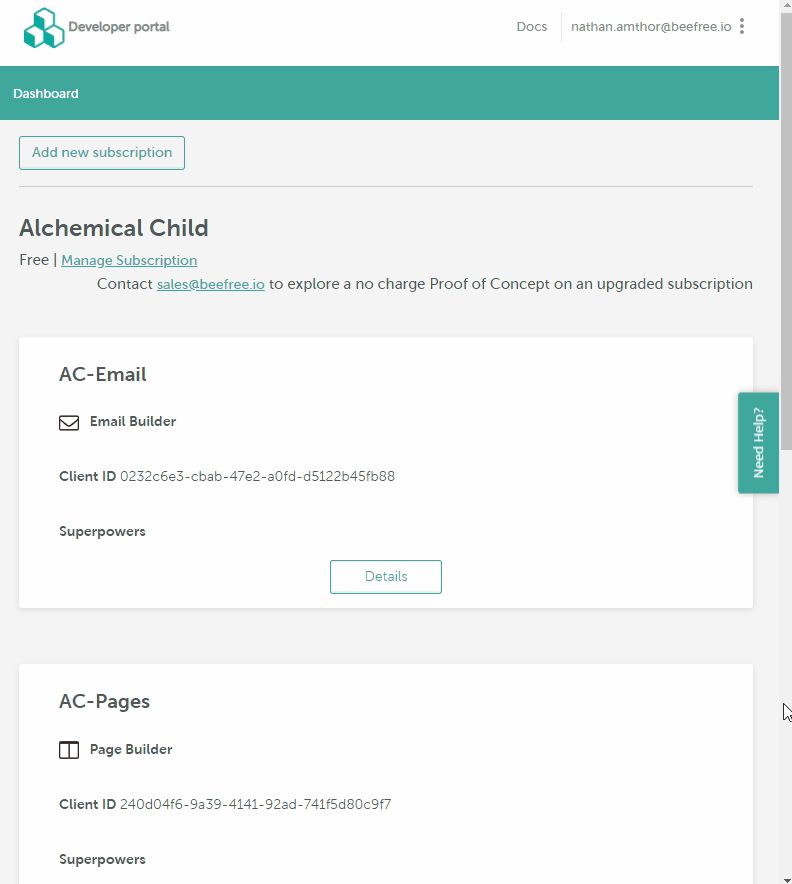 We respond to customer inquiries within 1-2 business days in most cases. Generally speaking, if you are having rendering issues, we will need a copy of the JSON file for your design. Providing that will expedite your issue resolution. Any screenshots, video captures, or other relevant files are helpful as well.
Please do not email support; any inquiries received by email will be considered low priority.
If your organization needs a higher SLA, please contact your Account Manager or Beefree SDK Sales about our Premium and Enterprise offerings.