November 2021 | Saved Rows Management
Looking for our developer-focused, technical documentation about this feature? Click here.
Summary
This update applies to accounts on Core and Superpowers billing plans for the following products: Email Builder, Page Builder, and Popup Builder.
Our
Save rows
feature is valuable for users who wish to save re-usable content. Before this update, users had to leave the editor and access a separate interface to make any changes to saved rows. This extra step added time and complexity for both users and developers.
This update adds a management layer that allows users to delete, rename, or re-categorize saved rows. These tasks are now available within the application via the editor sidebar.
For more details, see the feature documentation.
Description of Changes
Saved Rows Management via Editor Sidebar
When working within the editor, users now have the ability to delete or edit saved rows in the sidebar.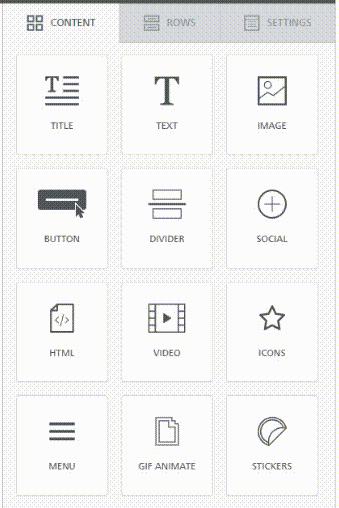 Implementation
This feature requires advanced development to implement and test. For further instructions, please see the feature documentation.