How can I upload a pdf and insert a link to it in the email?
You can use the file manager to upload several different file types. However, when the file manager is opened from image content, it filters the results to avoid the selection of a non-image file.
If you are using other file types, like PDF, you can link content in your message to those files using a couple of different methods.
1. Select an image or a button and use the Link file action below the URL field.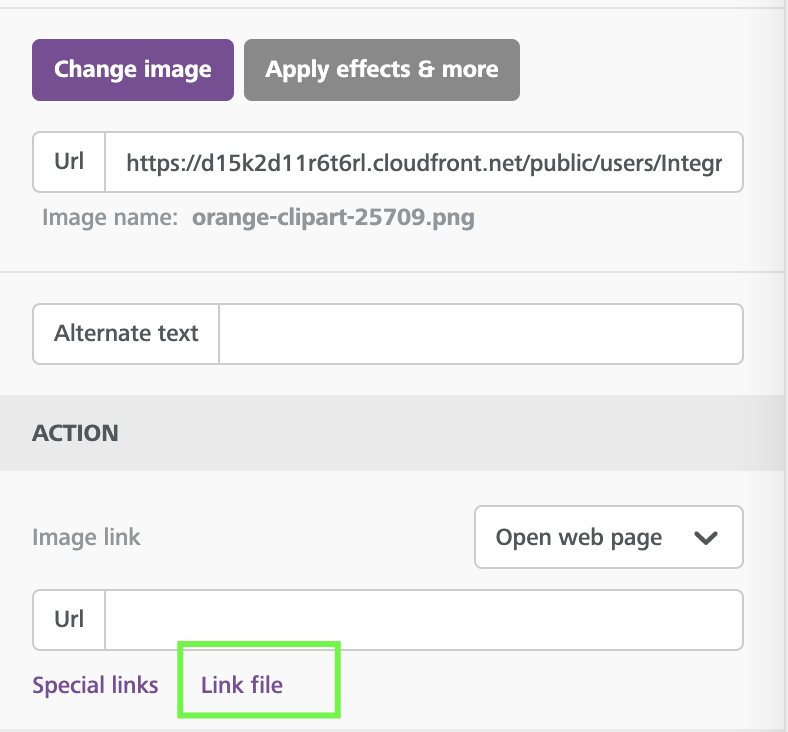 Upload your file (the limit is 20MB each file) and click Insert to add it to the image.


2. In the text editor, use the Insert/edit link dialog, and select File Manager from the Link Type drop-down menu.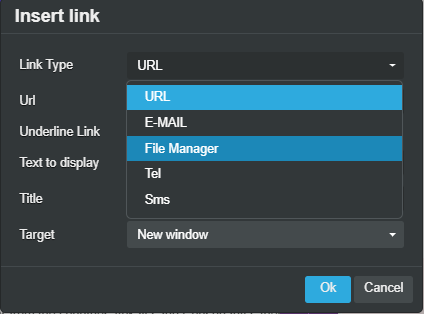 In both cases, the file manager will open showing all the available files. Now you can upload a new file or select an existing one. The link will be created once you indicate the file to use.