What is Beefree SDK?
Beefree SDK is the embeddable version of the BEE email editor, which allows you to create beautiful, responsive layout messages in a drag-&-drop interface. See it in action at https://beefree.io
Beefree SDK is a JavaScript Web widget that allows you to easily embed the BEE email editor into your application. Installing and configuring Beefree SDK only takes a few minutes.
Here is an example of the BEE editor embedded into Shopify.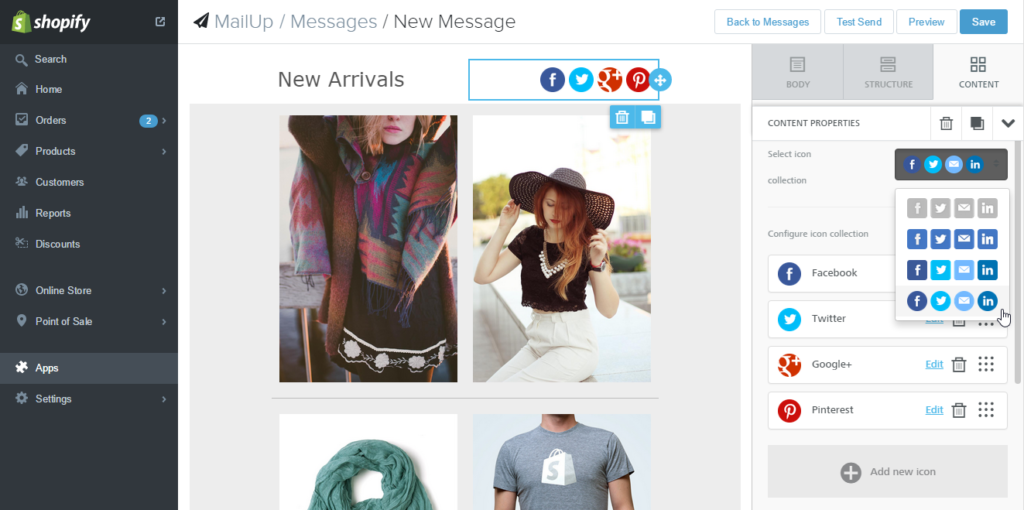 To get started with the plugin...
... or jump directly to detailed technical documentation at docs.beefree.io