How much is Beefree SDK?
Anyone can embed our visual editors into their SaaS application with a price that starts at zero and grows based on features and usage.
Current pricing
You can always find the most current Beefree SDK pricing at: beefree.io/bee-plugin/pricing/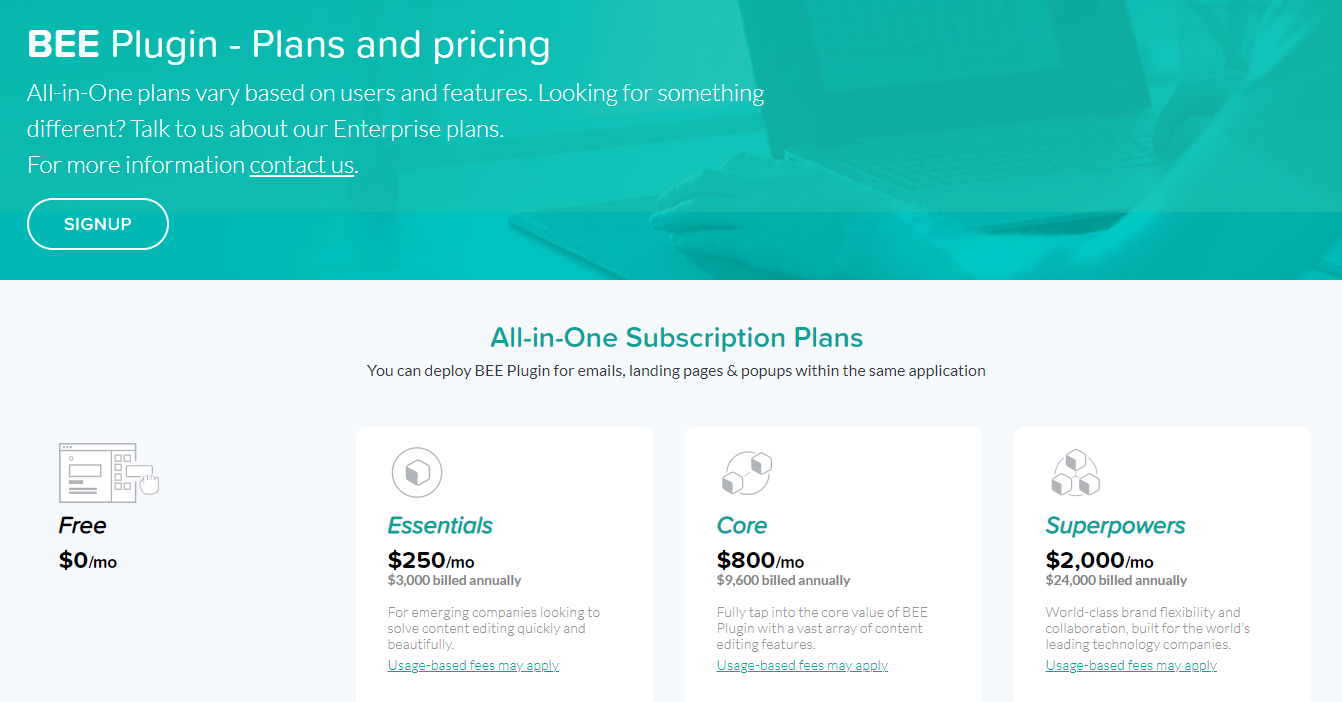 Start at zero
We believe in reducing down to zero the distance between you and the core value we created in our products. This means that you can put Beefree SDK to work in your application at zero cost: you can embed our visual editors for email, landing page, and popup design, at no charge.
The reason why this works financially for us is that we are confident you are going to discover how valuable our visual builders are, experience first-hand how much your customers love them, and want to upgrade to a paid plan to leverage more of what they can offer.
All-In-One model
For all of our paid subscriptions, we evolved Beefree SDK pricing in the summer of 2021 to switch to a flexible, all-in-one subscription model. You can now deploy our visual editors for multiple content types (e.g. use it both for email design and landing page design), without any additional fees.
For example, say you are working on a marketing platform, and wish to upgrade the content design user experience for your customers. You can now leverage Beefree SDK for:
email design
landing page design
other content types that we may release in the future
... all under the same subscription.
When you initialize the builder for emails vs. landing pages, certain features and configuration change to optimize the user experience for that particular content type. For more on that, see:
It's up to you when to deploy the editor in your app for different content types. When you do, you don't need to pay anything more :-)
Usage-based fees
Beefree SDK pricing is based on a combination of a flat subscription and some usage-based fees that may apply. Learn all you need to know about usage-based fees.